BRITEC Project officially started!
The first meeting of a new European project coordinated by the Institute of Geophysics PAS was held on November 26, 2018 at IG PAS headquarters. Represenatives of 5 partner institutions from Belgium, Greece, Spain and Poland gathered to discuss crucial issues regarding project management and implementation.
The BRITEC project proposes introducing research into classrooms through Citizen Science activities, co-designed between schools and research institutions, initially in the partner countries and with the long-term view of massive uptake in Europe and beyond.
Citizen Science is a relatively new way of conducting scientific research, by enlisting the support of ordinary citizens into the collection and interpretation of large amounts of data. BRITEC proposes introducing the Citizen Science (CS) approach in schools as a way of bringing research into the classroom.
The project will build a community of schools and researchers which will co-design and pilot a set of citizen science activities in schools and feed their results into the development of a toolkit for teachers for successfully bringing research into the classroom and a Massive Open Online Course which will put particular emphasis on contextualizing STEM teaching by engaging pupils in CS activities.
Stay tuned!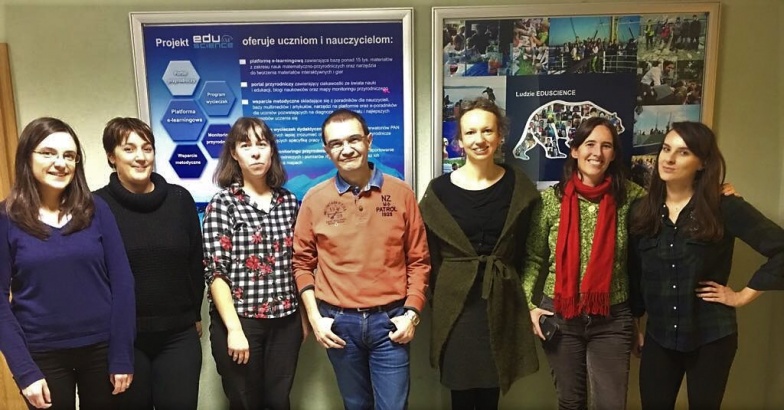 BRITEC Team, photo: A. Wielgopolan